Minor Update:
I'm going to do a quick update to let everyone know what's going on, nothing major at the moment.
On the 21st of May (god it doesn't seem that long ago) I attended the Show n Shine meet hosted by a fellow 86 owner, I ended up winning the best present car trophy after spending the previous day completely cleaning the car inside and out, I also gave the car a couple of last minute touch ups at the show, I got a total score of 14.5 out of 15 (I think), due to engine bay letting me down. Thanks again to Neal for organising the event. Here's a picture of the trophy and a clean engine bay, which I tided up the following day.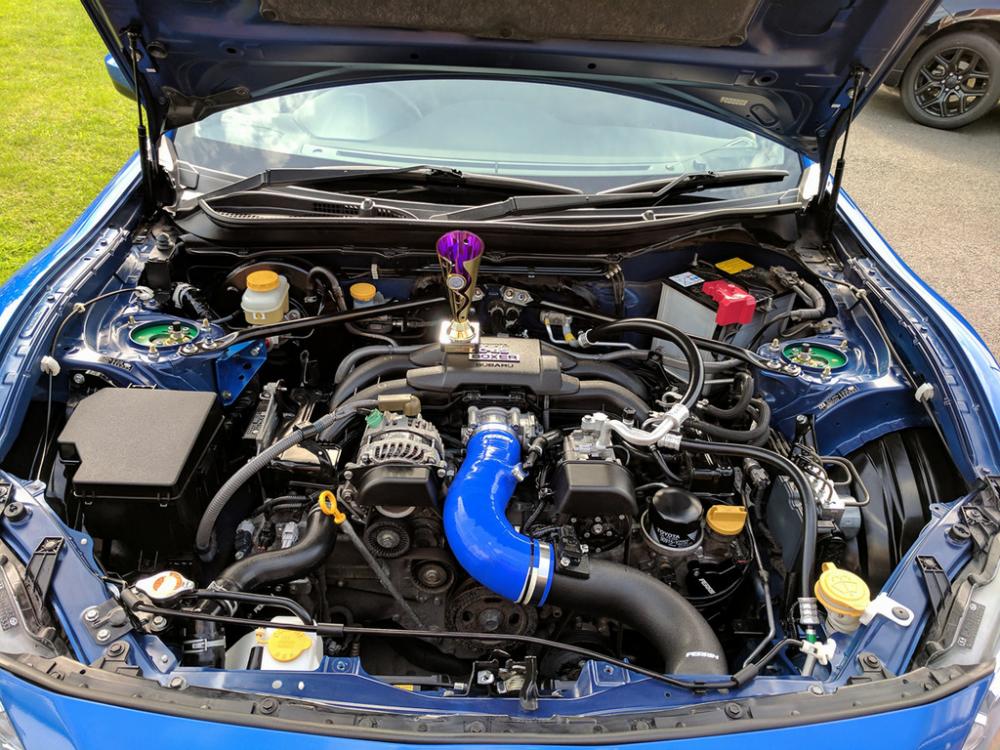 The following couple of months I attended various shows and meets including both Japfests. I've also done 3 track days since the Oulton Park day back in February. One at Blyton Park with the club hosted by Lotus on Track, what a brilliant day that was. The car was faultless and the brake's were amazing, I definitely surprised a couple of the lotus guys with just how fast the car was. And in the past month I've done two track days (well 1 and a half) both at Bedford Autodrome, the first one was alot better than the 2nd, which I'll get on to shortly.
Here's a couple of photo's from the recent Partbox meet: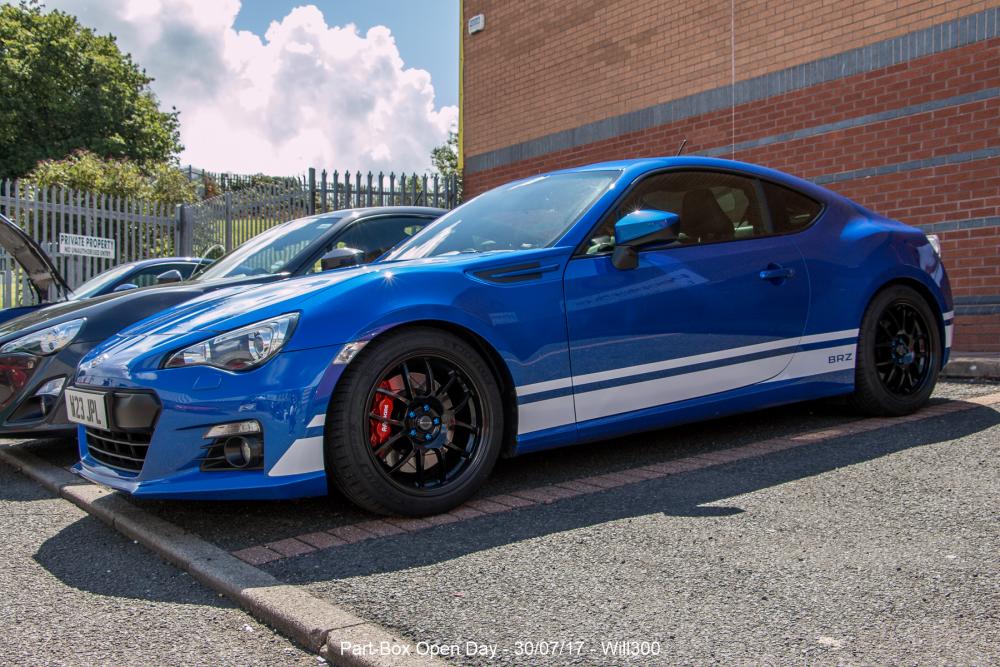 This is quite possibly my favourite photo this year of the car.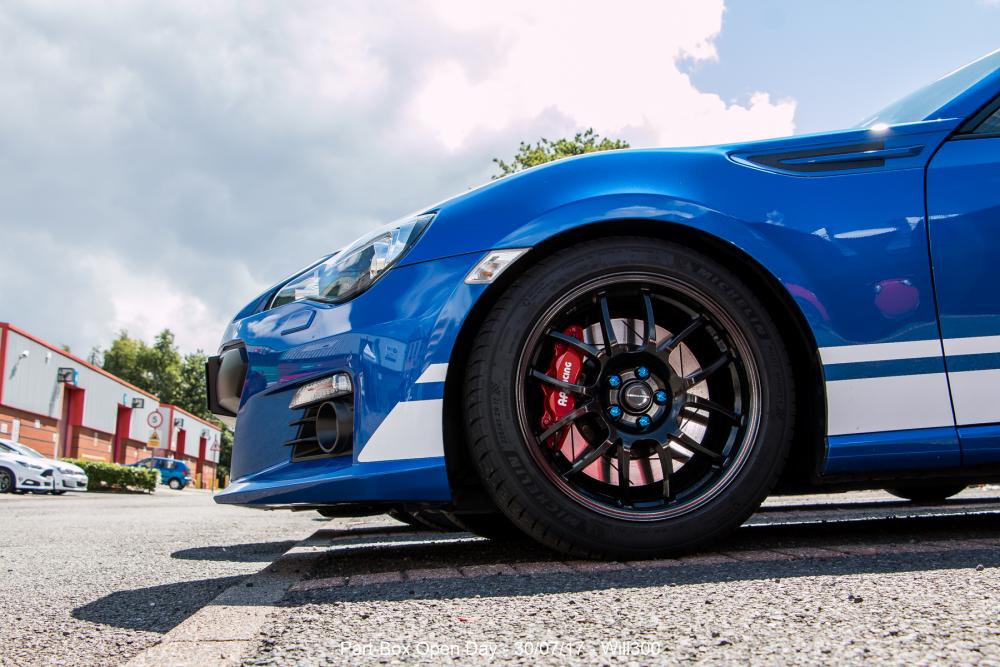 On the 19th of August I took the car to Tuning Developments for Mike & Nick to service the car (4th year) and check a couple off issue's I had.
For those that are interested here is the list of issue's:
1. Exhaust manifold knocking/rubbing the undertray - Unfortunately this is the only niggle with the ACE CS400 manifold. Nick soon fixed this by hammering the undertray out. I'm looking at getting some uprated engine mounts as I'm not entirely convinced the issue has fully gone.
2. Exhaust system blowing - It turns out one of the joins on my AVO exhaust was leaking, so Nick took the exhaust off and resealed it.
3. Brake pedal feeling a little spongy - Brake system was fully bleed, issue now gone.
4. Tweaks to the throttle map - When I had the car remapped by Tuning Developments originally they mapped the car with two different throttle maps. One standard map and one more aggressive map. However I always felt the standard map was not responsive enough for my liking and the aggressive map was too sharp for daily driving (aggressive is perfect on track), so I ended up just using the aggressive throttle map. I informed Mike of this and he tweaked the standard map more to my liking, its now perfect for day to day driving.
All of the above issue were sorted promptly. Once everything had been completed Mike told me that Nick had found an issue with the car which they couldn't fix (didn't have the part in stock). One of my rear ARB drop links had broken, it's that moment you then think **** how long has that been like that, I mean I was on track at Bedford two weeks before. Anyway I wasn't happy but nothing could be done about it. I then swiftly emailed Fensport who I purchased the droplinks from and they got a new set sent out next day, Thanks Fensport. Let this be a warning to anyone running aftermarket droplinks, check them regularly.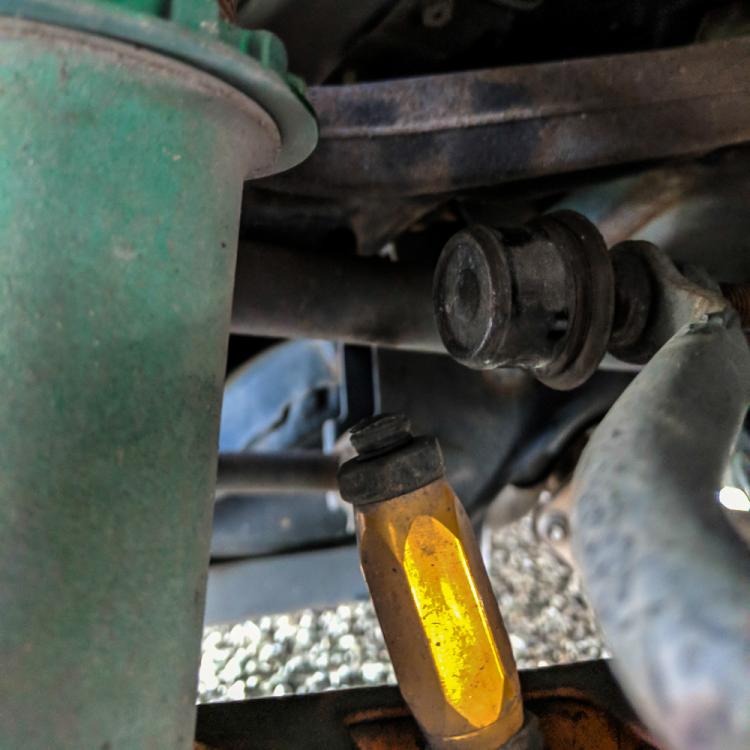 It was now time for round 2 at Bedford (Thanks Deacon, I'm now broke again

). The day started off well, I meet most of the guys there, did the noise test which I passed and thought that was that. However it turns out that Nick's fix on my exhaust made the drive by noise level alot louder. Unfortunately this meant I got black flagged in the first session, damn Bedford and it's low drive by limit. I was however given a 2nd chance, so on my 2nd session I decided to short shift, no complaints this time. 3rd session, I had Deacon in the car as he was interested in the stopping power of my AP Racing BBK. I pushed alittle bit to hard and got black flagged again, this was me done for the day. For reference Bedfords drive by limit is 87.5db apparently I was hitting 92db. I'm going to look at getting something sorted over the next couple of months to hopefully lower the drive by noise level. I'll also be looking at getting my oil cooler fitted and a oil temp / oil pressure gauge fitted.
As I now had a free afternoon I decided to help out a fellow club member I'd been speaking with (Alucado). He's interested in my BBK as he's looking to purchasing the same setup. Anyway he was in talks with Lucas from PartBox about a set of Rays wheel's he was selling, but he didn't want to commit to buying them without knowing if they'd clear a BBK setup. He spoke to myself and Lucas and we arranged to try the wheels out on my car. The wheel fitment is: 17x7 +42. So I gave Lucas a call and told him I was now free for the afternoon, a couple of hours later I was at Partbox. I meet with Lucas and we had a chat about various things, mostly about me spending money. Anyway here is a couple of shots of the Rays wheels on my car, which as you can see clear the BBK without issue: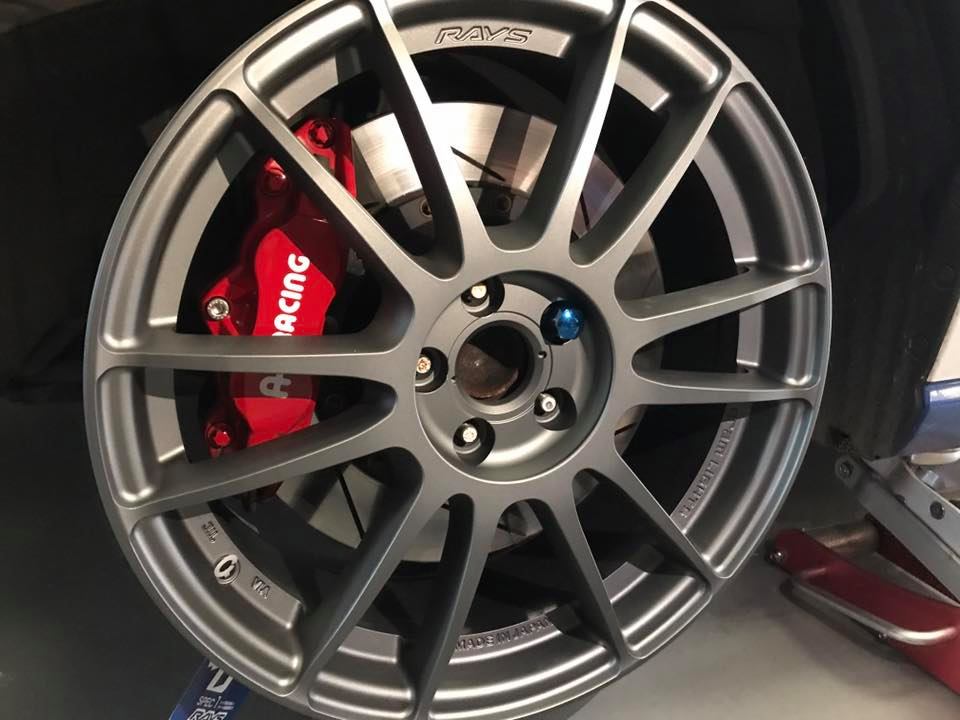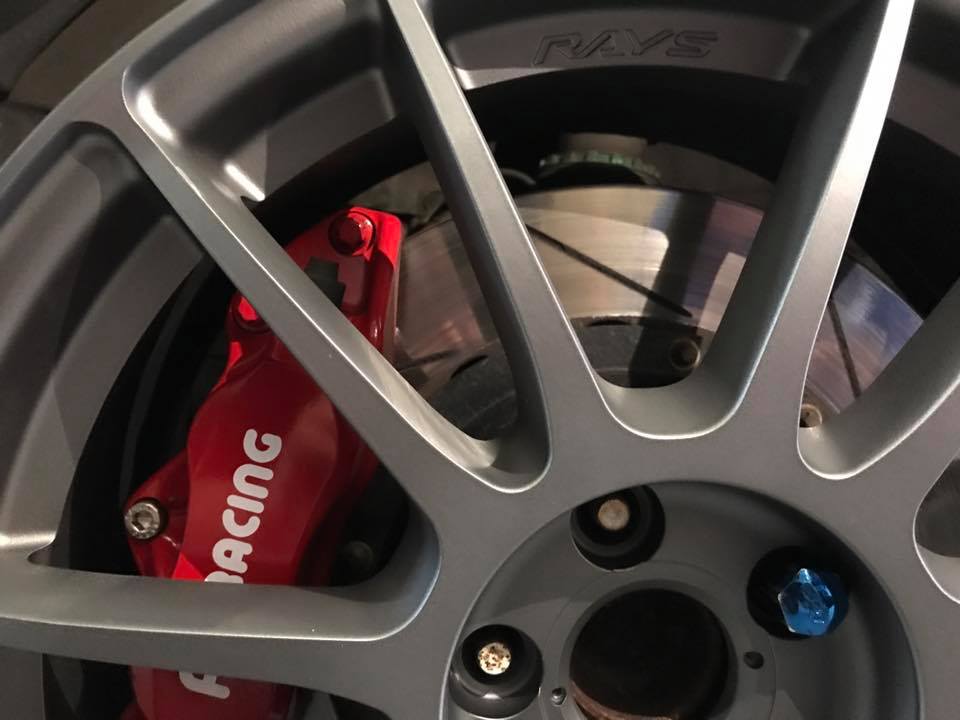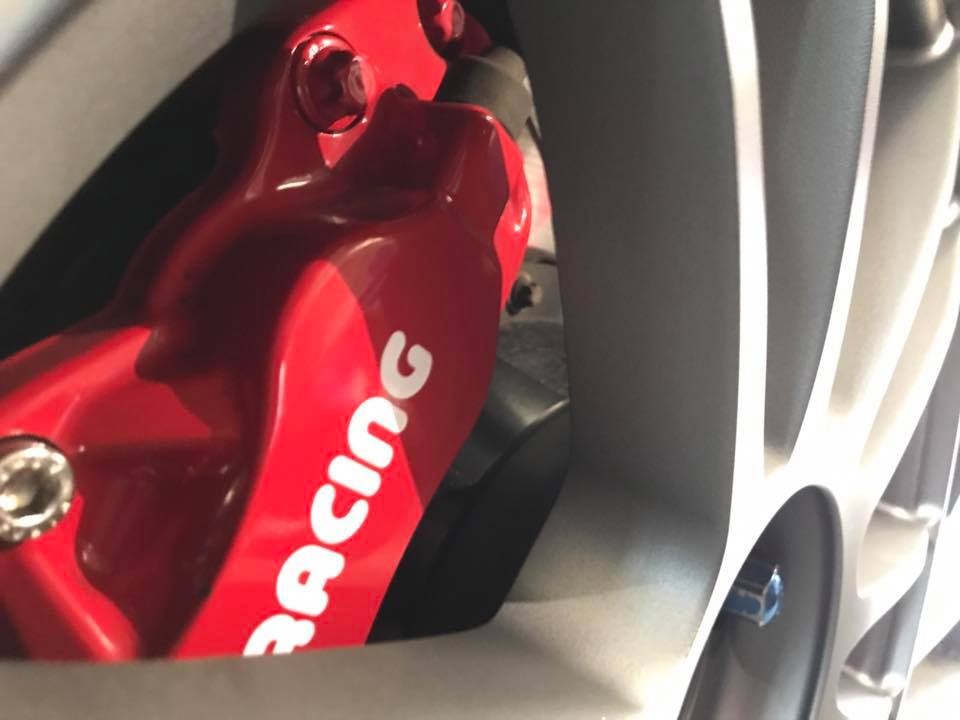 That's it for now, thanks for looking.